The Dance Universe from Pernambuco in only one place
Welcome to the Mercadança's internationalization platform.
Our goal is connecting artists, companies, choreographers, cultural facilities, festivals, producers and programmers from Pernambuco to the Latin America's cultural market.
This is a free platform supported by the Culture Incentive Fund from Pernambuco, of the State Government of Pernambuco. In its first stage 42 (forty-two) initiatives from cultural entrepreneurs linked to the dance field were registered, curated by the performer, choreographer and fine artist Flávia Pinheiro and the cultural manager and events producer Iris Macedo.
Those are introduced through mini-bios, main projects, artistic performances, pictures and videos. Information such as websites, e-mails, phones and social media are also available, establishing an ideal environment for the exchange of direct information between parts, being it in short, medium or long-term. All website content will be available in three languages: English, Spanish and Portuguese, thus helping globalization.
This environment is set in a way to fill a gap on the local market, by creating a tool that is able to encourage these agents to broaden the range of their horizons and break borders. There is a window of new possibilities in the perspective of business generation on the Latin-American cultural market. This segmented and qualified content, gathered through specialized curatorship will be an advantage of the Mercadança Label.
Moving forward you will see a young, bold and innovative project. We are aware that turning this Hub into a successful case will be a big challenge.
Know more
Collect
Platform benefits
Focus on the organizational, artistic, technical and management quality.
Mercadança's Network is based in an assembly of qualified professionals who act in the art field. Here you will find artists, agents and cultural apparels that meet your needs.
Direct and globalized communication.
Identify and search possibilities of medium and long-term partnerships with local fundings.
Curatorship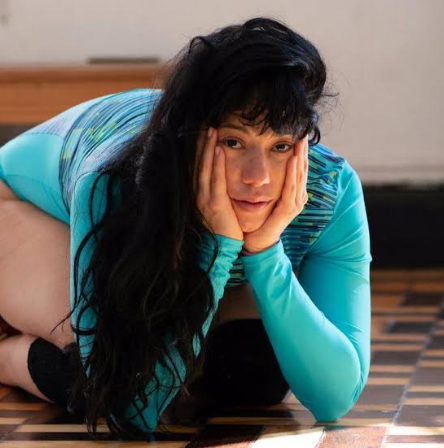 Flávia Pinheiro
Actúa como performer, coreógrafa y como artista visual.
Iris Macedo
Gestora cultural, productora de eventos artísticos y bailarina.
View more
Our marketplace
categories
initiatives
people involved
News
×